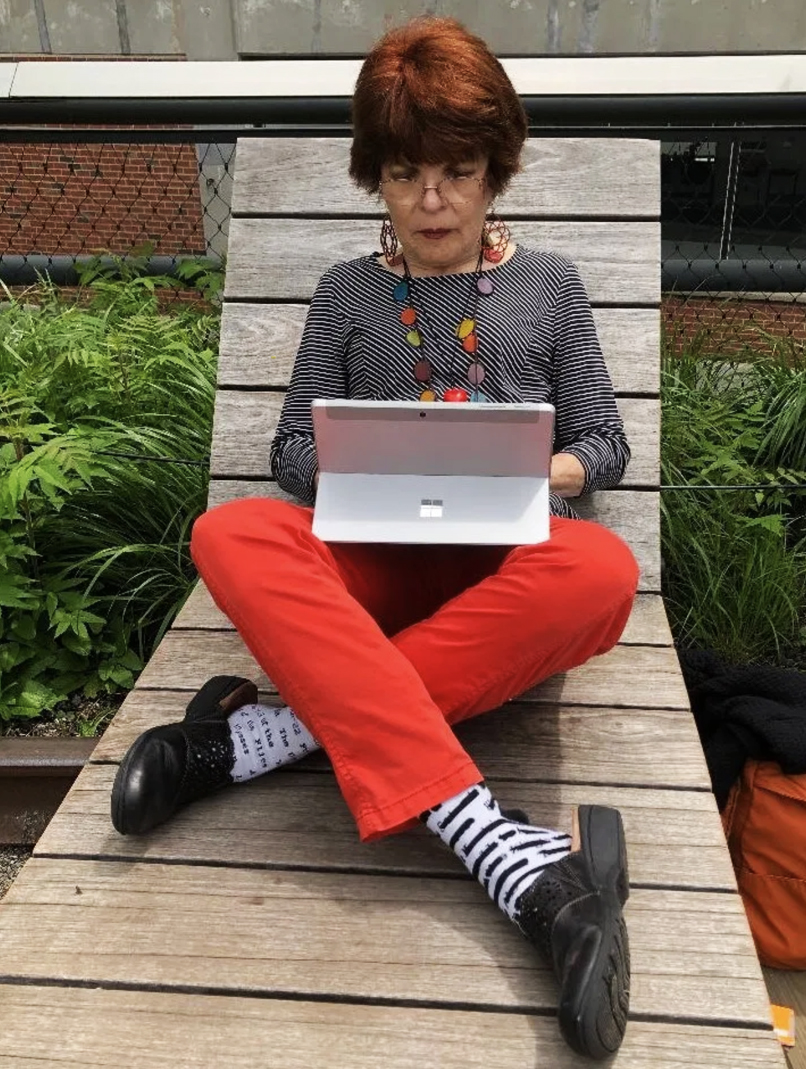 I hear voices. That's why I blog.
Amid the sights, sounds, and smells of a full life, these voices flood like water in a creek roaring with winter's snowmelt.
These voices accompanied my first website, pointing toward blog posts about life adventures and random encounters. I acquired a bonus: sorting chaff from the worthy.
Two years ago, a new voice birthed while on my daily walk.
An upcoming 16-hour, one-way drive dominated my thoughts. A soft voice interrupted, whispering as clearly as the surrounding blue skies, "RoadBroads, a road-trip blog for your drive to Colorado – post photos and stories every day, what you experience every day."
Goosebumps tingled across my arms and legs. Coming to a dead stop, I tapped my phone, dictating the message verbatim. New writing ideas downloaded. A website was born.
I posted (mostly) weekly for two-plus years at RoadBroads. After more than 100 posts, I retired but the site remains active. (Click the earlier link to read both old posts and new content from other "broads" writing of their life and travel journeys.)
Arrival of the COVID-19 pandemic brought change – and new voices. These rumbled of resuscitation for my first website with an update its dormant blog, Mélange. On my "Why Melange?" page, you'll learn the what, how, why of this blog title.
In reading my posts, you'll discover observations emanating from what some have called a Maserati Mind. I accept that generous description, along with what else I'm proud of – a resilient, spunky spirit. It stems from six lives lived, fully. To date.
My daily walks remain a favorite blog-generating place. Nothing beats the monotony of heels pounding concrete. In getting outside of myself, nature offers a centering dance, bringing into focus what I need to hear.
Quirky sparks a post because I prefer her reign. Mundane snore-bores. Who disagrees – "normal is only a button on the washing machine?"
Beyond walks and weirdness, I seek "blog-ables." Always on the lookout, I learn, gain insight and, share here with you.
Join me for updates. Subscribe if you'd like (options to the right and below). I'd be flattered to share my words with you!
For those seeking guest bloggers, podcasters, or Zoomers, please connect via my Contact page.